Why value

your agency?
Resolve shareholder disputes
Aid negotiations with a buyer or seller
Guide succession planning
Help raise fresh capital or engage investors
Finalise an EMI scheme
Develop business plans and workstreams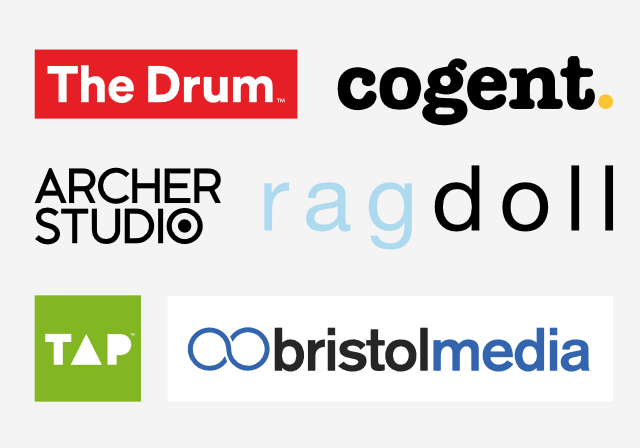 Get a full
valuation report
Every agency is different, you know that better than anyone and yet agency owners often quote 'current' EBITDA multiples when discussing the value of agencies, yet they can vary 3 to 15 times. From our experience and research we will use positive and negative drivers, and business risks to determine the value of any agency when considering location, profitability, pipeline, specialities, leadership and size to name but a few. For £395.00 you will receive a market value report providing a value and how that figure has been calculated.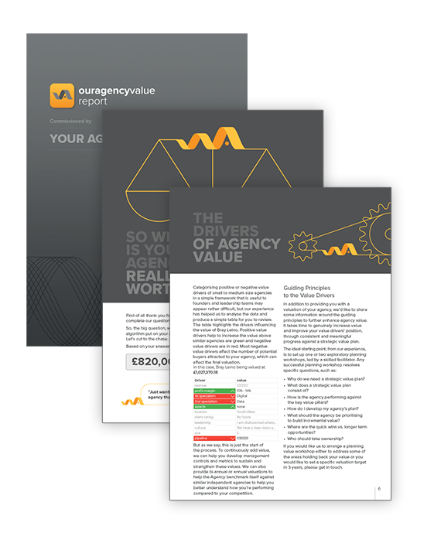 Agency Valuation in
3 Simple Steps
---
Start Now
The Legal Bit: Please note that this is purely an indicative tool and does not represent a final value for the agency, nor is it legally binding. Any potential purchaser or investor will want to carry out detailed due diligence checks into every aspect of your business. These will include looking at your accounts, Client contracts and so on.
How it
works
The calculation consists of a range of questions which will result in your agency's final valuation. You can leave and return to the questions if you don't have time to complete them all in one go or need to discuss them with a colleague. On submitting your answers you will be presented with a comprehensive report which will include your current valuation.