Why value

your agency?
Resolve shareholder disputes
Aid negotiations with a buyer or seller
Guide succession planning
Help raise fresh capital or engage investors
Finalise an EMI scheme
Develop business plans and workstreams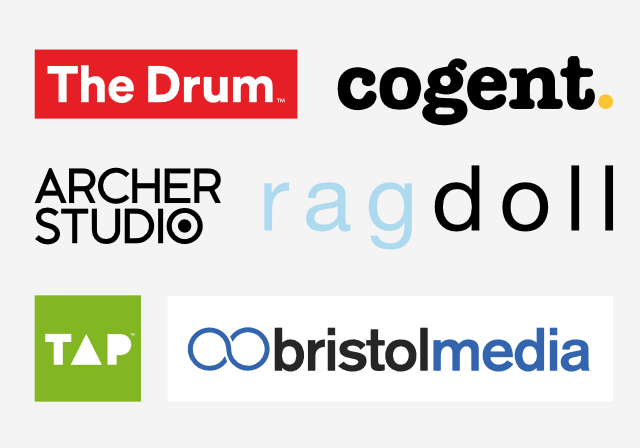 FREE UK AGENCY VALUATION
FOR 28 DAYS
No agency will be unaffected by the COVID-19 pandemic and its far-reaching economic consequences. So how has your agency value been impacted? And what is your strategy for rebuilding future value?
We can help right now by offering you the opportunity to receive a FREE valuation of your business – a vital step in helping you raise finance to buy out shareholders and partners, sell your business or simply reinforce the financial resilience of your agency. Normally, our valuation report is charged at £395.00, but you can take advantage of this offer by pressing on the button below and completing our valuation algorithm within the next 28 days.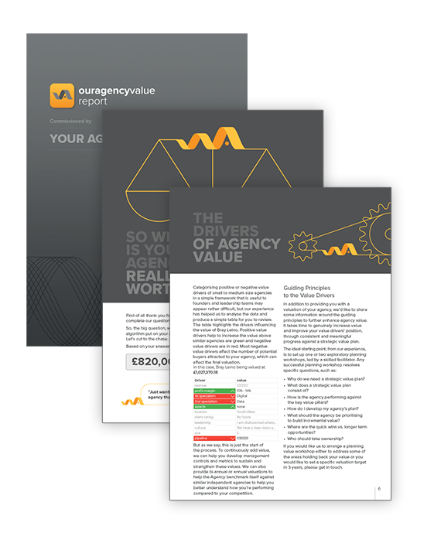 Free Agency Valuation in
3 Simple Steps
---
Start Now
The Legal Bit: Please note that this is purely an indicative tool and does not represent a final value for the agency, nor is it legally binding. Any potential purchaser or investor will want to carry out detailed due diligence checks into every aspect of your business. These will include looking at your accounts, Client contracts and so on.
How it
works
For agencies new to this process, receiving this free assessment involves 3 simple steps.
First Step:
For us to calculate the Agency's value, answer a few questions for our algorithm to work through the risks and value drivers.
Second Step:
Tell us a little bit about your Agency, including your email address, so we can send your confidential Agency Valuation Report.
Third Step:
Based on the information provided, we will email valuation updates when 'significant circumstances' change the algorithm value multiplier.
As more agencies complete our valuation algorithm, we are able to refine and improve the accuracy of valuing UK creative businesses, which we intend to use for the benefit of our customers. If you have any questions please email hello@ouragencyvalue.com.
Don't miss this opportunity to protect, enhance and maximise the present and future value of your agency – at no cost to you.