2023 top 3 priorities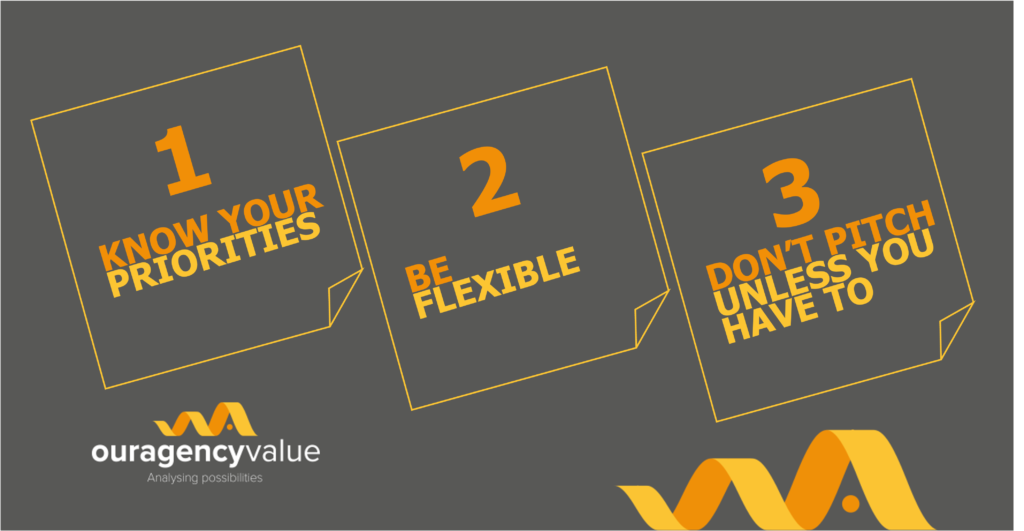 With 2022 in the rear view mirror and 2023 well underway, now is a great opportunity to reflect on the progress you've made in 2022, reset your goals and hit the refresh button. In our latest article we share our thoughts on how to thrive in 2023 and given it is likely to be tough year, we do expect many agencies will struggle to increase in value. So, what should agencies prioritise to protect as much business value as possible?
We are not going to attempt to set out a long list, but a short simple one that you can write on your post-it for your PC or Mac. You shouldn't lose sight of what true value is among daily tasks.  
1. Know your Priorities – when you know, so should everyone ensuring you can make decisions that the agency can stand by. 
2. Agency flexibility – affords your people freedom to perform better and will translate into being more creative, smarter and responsive to your Clients. And they're less likely to leave…
3. Don't pitch unless you have to – you can say no but, if you accept, are you 95% certain you will win it?
At a recent session with agency leaders, everyone agreed 2023 is going to be a difficult year to increase value. We discussed their most recent valuations and how best they intend to protect their margins, people and clients.  Almost all agency leaders are motivated and excited by the prospect of scaling their businesses, but it was accepted that they needed to grasp an agency's core value and where improvements can be made easily. To be honest after 5 years it doesn't surprise us anymore how UK agencies face similar issues when it comes to getting the best out of their businesses, but also how easily they get distracted. 
Finally, don't get distracted and remind yourselves each day of your priorities for 2023.