I'm Interested in Succession Planning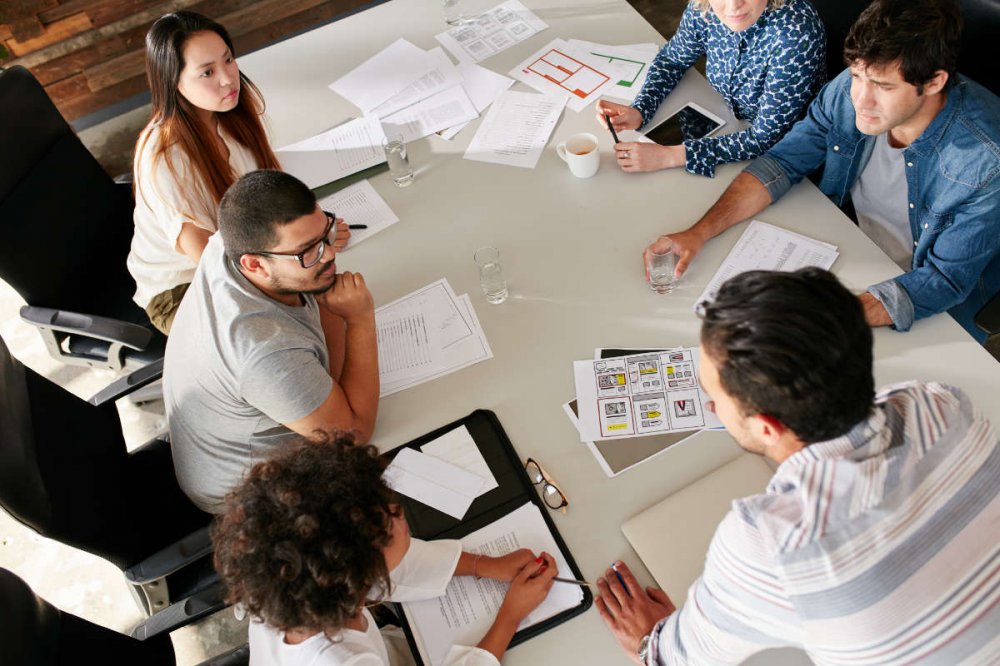 For those of us running Agencies, pitches and helping our Clients transform their businesses, we never take for granted the sense of satisfaction that owning a successful business bring us.
Big questions
However, it can also be lonely, frustrating, all-consuming as well as hugely enjoyable, all at the same time. One of the most challenging decisions for any Agency founder or shareholder(s) to navigate is succession planning. Do we sell? Should we merge? Can we carry on, or do something different?
These are just a few questions we usually talk about over a few beers or shortly after the year end accounts are published. There are over 30,000 agencies in the UK and a small percentage make it to the second generation – most opting to sell the business – but as Agency valuations diminish and given the limited options to invest the cash generated from a sale, Agency owners are increasingly considering MBO or part ownership, where they become equity partners or even, creating a John Lewis employee-ownership style model.
Recent Research Suggests
According to recent research, only 38% of agencies who transition a business have a written plan. Without a clear strategic or even operational plan, the chances of the succession working effectively for everyone is sadly not good. Failure to clarify the financial or leadership matters can result in heightened emotional reactions and unproductive decisions that Agencies or founders regret later.
It doesn't have to be that way. Creating a succession plan need not be that difficult or disruptive.
In our experience there are 5 simple steps that help, which Agency founders should consider for constructive succession planning:
Step 1: Set specific, long-term goals for ownership
Most agencies already have a business plan, but rarely does it mention anything about succession. Yet Agencies are often conditioned to answer questions even before they are raised. When we start working with a new agency we believe succession is about creating an environment where anyone can ask any question, sooner rather than later. As part of a review, we would assist to refine or develop a strategic business plan which sets out the ambition, values, growth plan, financial goals and then ultimately, transition of ownership – or when the subject shall next be discussed. We recommend taking care discussing the matter and to consider a variety of transition options, even including them in the plan.
Step 2: Approach and consider the best consultants
Typically, most agencies use their existing professional advisers, but in most cases, they lack the industry experience and expertise to fully appreciate the opportunities and challenges facing the industry. Engaging the best consultants is vital and that they are trusted by the team. Simply, we are there to support you in ensuring your succession plan clarifies the journey ahead.
Step 3: Determine the effectiveness of the Agency leadership team
As we know there are several different evaluation frameworks available to assess leadership, competency and behaviour performance. We design a bespoke system that helps you to compare effectiveness with other similar sized or types of agency – keeping it simple, open and being fair are our priorities. In some cases, we also help to identify future leaders and can develop a mentoring programme to accelerate the process.
Step 4: Create a development plan for the leadership team
Every Agency is committed to high performance – you often see it in a selected team to work on a high value pitch for a new Client – but is not often the case when you're constantly managing Clients, or in teams working remotely with less supervision and not when debating the direction of the Agency. Having defined the ambition of the Agency along with supporting elements detailed in the plan, we can develop ways that ensure everyone is committed – as a team and Agency. We help you to achieve single-minded focus on achieving the ambition and dismissing distractions for all your key players.
Step 5: Finally, simply being fair
Probably, the most important piece in the puzzle. To maximise value and reward for all key stakeholders, it is critical that the plan is transparent – shows any preferential treatment or mentions any unanswered questions. We often continue to work with the leadership team long after the transition has taken place to ensure the original spirit of the plan sustains the longer-term purpose or the vision of the agency. We want to avoid losing any key people!
As they say, a journey starts with a single step or as we suggest; the key question. Don't be afraid to have meaningful conversations about your Agency's succession plan. If you want any help, we would love to be involved.